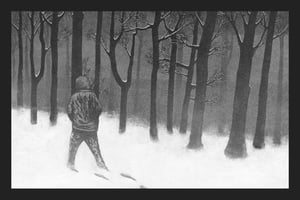 $

80.00
Diamond in the Rough:
The original painting was created using spray enamel/stencils, acrylics, india ink, and lacquer on black illustration board.
20x30" Giclée art reproduction on 250gsm acid free archival paper. Limited edition of 20. Each print is 'hand finished' in some way by the artist. Comes signed and numbered with a matching C.O.A.
*All prints come shipped in thick Yazoo Mills tubes! Please allow 1-2 weeks for delivery.